Just as in childhood we are taught by our parents that there are certain behaviours that are not acceptable, the same goes for the workplace. The culture of a workplace sets the tone for employees and can greatly impact on the productivity and engagement of staff. In order to create a productive and healthy culture, workplaces need to be clear about what they will and will not accept from their employees.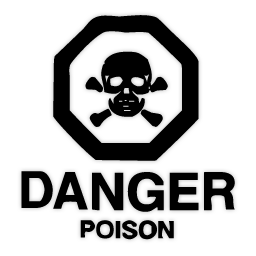 Here are the top ten behaviours, in no particular order, which we believe are unacceptable in workplaces.
1. Being distracted
When having a conversation with someone in the workplace, give them your full attention. Even if the conversation isn't high on your priority list at that moment, turn away from your screen, don't look at your phone and look at them while they speak to you.
If you really don't have the time right then to have the conversation, tell them so nicely, and let them know a time that would be more suitable to you.
2. Micromanaging
Allow employees to do the job you are paying them to do. Give them the respect and trust they deserve. Having said that, as a manager or team leader it is still your job to ensure that employees have the skills and capabilities to be able to do the job at hand. Hire well, delegate and develop people appropriately and be mutually clear on what needs to be done, and by when. Check in occasionally, but otherwise let your employees do their jobs.
3. Breaking promises
If you say you are going to do something, do it. If circumstances change then let the other person, or people, know in a timely way. You don't want to be the person in the office that no one feels they can rely on.
4. Don't take things personally
Whether it's being left out of a meeting, or even just a lunch with colleagues, don't take anything personally or make assumptions about a situation.
Think about why you have not been included. Perhaps your colleagues going to lunch knew how busy you were and didn't want to disturb you, or the meeting had nothing to do with what you were working on at that time. Recognise that it isn't all about you. Whatever the situation is, it might not be a slight, but rather just not relevant to you or your current situation.
5. Not taking responsibility for your actions
Are you someone who always has your excuses or denials ready? Try taking ownership and accountability for your actions. For example, if you are consistently late for work don't continue to blame bad traffic. What could you do to rectify the situation? Perhaps you need to wake up earlier, or catch an earlier bus. Each employee taking responsibility for their own actions and decisions helps to create a better and happier working environment for all.
6. Gossiping
Avoid the urge to share secrets with others. By gossiping you risk destroying relationships and trust with colleagues around you. No matter how interesting the piece of information is, if someone has asked you to keep something to yourself, do it. The only exception to this rule is if it is something illegal, or if someone may be harmed as a result.
7. Having a conversation with the wrong person
If someone is doing something to annoy you, or doing something wrong, don't start by telling someone else about it. Direct your comments towards the person who is doing something wrong. Providing constructive feedback is about building a trusting relationship and this won't happen if you can't have an open, honest and respectful conversation about what is bothering you.
8. Living in a bubble of your own importance
Most of us have to share a workspace with other people for about eight hours a day, five days a week. Not everyone is going to enjoy everyone else's habits. Make sure to look outside of your bubble and take notice of how your behaviour may be affecting others. Do you talk too loudly? Does your mobile have a loud or annoying ring tone? Ask for feedback from those around you to find out if some of your behaviours may be affecting others and if so, rectify the situation.
If the situation is reversed and someone's behaviour is upsetting you, let them know. But do it in a way that makes it clear that it is not about them personally, but about the behaviour.
9. Invading others space
Respect other people's belongings and their space. If you need to borrow something, ask first, or if the person isn't around but you believe they would be comfortable with you using the item, make sure to put it back in its proper place and inform the person you used the item. This shows your respect for your colleagues.
10. Stealing the limelight
In other words, give credit where credit is due. If someone has a great idea, don't steal their glory. If having a conversation with someone else about the idea, ensure you mention who came up with it. This builds trust and open communication, the other person will know they can trust you and can openly share their ideas with you.
A leader can promote a constructive culture through avoiding all of these "unacceptable" behaviours and modelling desirable behaviours, encouraging open dialogue and feedback conversations. Workplaces with a positive culture have more engaged staff and ultimately will be more profitable due to increases in productivity and customer or client satisfaction.
About The Institute of Executive Coaching
The Institute of Executive Coaching (IEC) works with organisations to provide innovative leadership and coaching support to improve the performance of individuals, teams and organisations. Since 1999 the IEC has trained more than 2,500 coaches and become known as one of the region's most respected executive coaching, coach training and leadership development organisations. All of the IEC's services are designed on the key principles of the IEC's mission to empower people to fulfil their potential and develop the leaders of tomorrow. http://www.iecoaching.com/